Hello all! I'm very pleased to announce the release of 'Let It Breathe' the second single from my Start The Hurricane EP.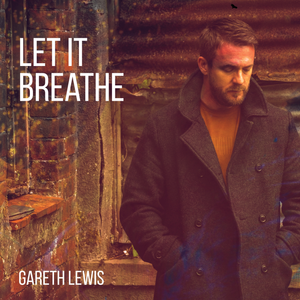 The single release includes new artwork and a lyric video, which you can watch here. 
Let It Breathe is a song about hope during difficult times and acknowledging that things will get better. The focus of the song is about gratitude and understanding what truly matters, as that gives us the strength and hope to overcome any situation. 
Like other songs on the 'Start The Hurricane' EP, it was written in response to everything that has happened in the last 18 months during the pandemic but it is also a personal story of how my family have got through some traumatic events as well. 
It's a message to us all to stay positive. One of the lyrics in the song is really key to this and brings it all together; "We've gotta hold on to the light, we've gotta let it breathe."
I wrote 'Let It Breathe' the day before recording 'Vultures' in the studio and recorded them both on the same weekend and from there the song evolved; Originally it was going to be an acoustic blues song but when recording I gave it more energy and played the slide guitar and the song became heavier and more rocking in the studio. It's going to be a fun song to play live!
And... talking of live, I'm also pleased to announce a couple of live shows to officially launch the EP:
Friday 19th November - Cinema & Co, Swansea - Official EP launch show, plus support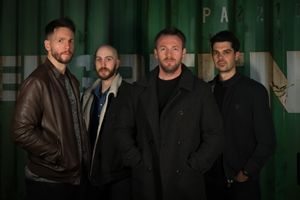 Saturday 27th November - Sullivan's, Swansea - Acoustic show
I'm very excited with the band I've put together for the live shows, we've been in rehearsals over the past few weeks and it's all sounding great and rocking! The band features drummer Rob Steele formerly of Trampolene who supported Liam Gallagher and Kasabian; Leyton Thomas on bass and Alex Draisey on guitar... and of course, I'll be singing and playing guitar too.
Further details about the shows and ticketing will be announced soon.
It's been a month today since I released Start The Hurricane. I want to thank everyone who's supported the release by either listening online or buying the CD. I really am truly grateful and have been overwhelmed with the response to the songs! I'm very proud of the EP for a number of reasons, and hope that this is the start of more to come... that is certainly my intention. In the meantime, Let It Breathe.
Let It Breathe Video
Gareth