First of all, I'd like to welcome you to my website - a place where you can keep up to date with my music releases and projects. Sign up to my mailing list to get news about the release of my EP 'Start the Hurricane', and have a look around the site where you'll find links to some of the other bands/projects I've been involved in over the years.
So last Friday (30th July) I released 'Vultures' (stream now) my first single in over a year, and also the first single from my upcoming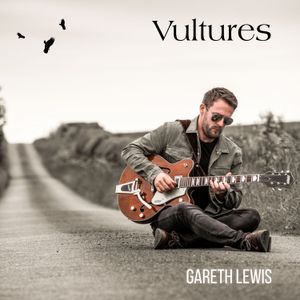 EP. The response and the reaction to the song has been amazing, and I want to thank everyone who's supported me by presaving, sharing, liking, commenting and listening. 
I was delighted to find out on Friday that Vultures had made the BBC Radio Wales A-List for this week alongside some great Welsh artists, and I was grateful to Behnaz Akhgar for having me on her show on Monday afternoon. We chatted for a while about Vultures and the EP, my music career highlights and a few other subjects and then Behnaz gave Vultures its first airplay! You can listen to the full interview here at the 13 minute mark.
Vultures is the 3rd single in a row I've had playlisted on BBC Radio Wales, but I feel it is by far the best of the three songs, so I'm looking forward to how it will be received on air over the next week. My connection with BBC Radio Wales dates back to 2015, when I was in the Americana/Alt Country band Dukes of Hafod. The first song we ever recorded - Bloodwater - was featured on the Bethan Elfyn show, who was a big supporter of the band. That led to us being a part of the BBC Wales Horizons initiative and securing funding to help us release our debut album 'All Roads Lead Here', which you can stream on Spotify.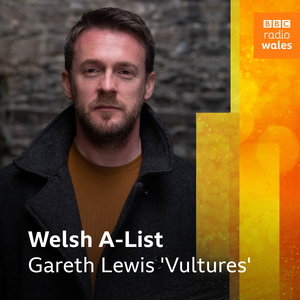 Six years later, I'm finally building up to releasing my debut EP, which sounds strange when I say that because I've been making music for a long time, but this is the first cohesive batch of songs I'll be putting out as a solo artist. Timing is everything, and this feels like the right time to be doing this. The songs on the EP are definitely harder and heavier than my other releases, and that is completely intentional, as I feel these songs show who I really am as an artist and songwriter. Just like Vultures, they are more guitar driven with empowering choruses that I hope people will enjoy listening to. I've drawn on my rock and blues influences with the new songs and the themes are all about overcoming adversity and fear, and becoming the person you were always meant to be. 
Vultures is the opening track to the EP and sets the scene with it's lyrical content by dealing with overthinking and negative thoughts. I believe this to be the root of most people's problems/mental health problems, and that we often have to work hard to fight off the 'vultures' to stay in a good place. This is definitely the case in my experience and I'm sure most people will also relate to that. The song overall, however, is empowering, and the rest of the EP continues in that vein. The EP is called Start the Hurricane, I'll talk more about the inspiration behind that in my next blog, but I feel it is the best batch of songs I've written so far and I can't wait to share it with everyone on 3rd September 2021.
In the meantime, please keep streaming Vultures, save it to your playlists, and 'keep fighting 'til the vultures go!'
Gareth